Our Learning Values Song - 'The Toolkit Tune'
Vision and Values
SCHOOL AIMS & LEARNING VALUES
Growing, Caring, Learning
We aim to lay the foundations for children to:
Become lifelong learners
Develop the resilience, resourcefulness and reflectiveness they need to enable them to achieve the best they can
Be confident and self-assured
Be a good friend and have good friends
Be aware of themselves; their values, strengths, feelings and choices
Know they are valued
Aspire to be themselves and discover the things that fulfil them
See themselves as part of the community
Understand how they affect others and are affected by them
Take responsibility for themselves and their impact on others
These aims are reflected in our six Learning Values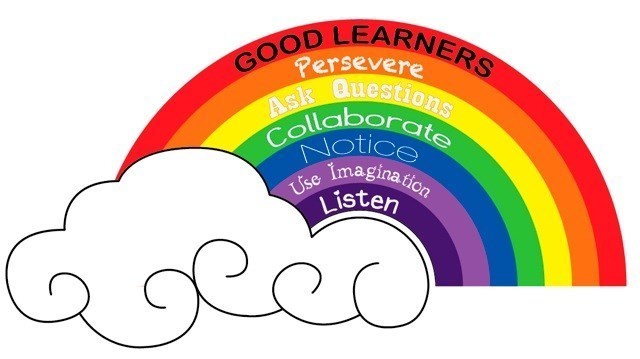 LEARNING VALUES
What are our Learning Values?
Our Learning Values are based on an approach to learning outlined in Building Learning Power (BLP) - a practical guide to help schools promote learning to learn.
The core idea behind BLP is that intelligence is not fixed but can be expanded. This idea, which has been developed by Professor Carol Dweck of Stanford University, is illustrated by drawing an analogy between body and mind. Just as you exercise physical muscles to make them grow, you need to exercise your "learning muscles".
At Bramble Infant School all classes have a 'Learning Toolkit.' We have chosen aspects of BLP that we feel will be meaningful to children in our age range and reflect the school's aims. The tools in the toolkit represent different learning attitudes or 'learning muscles' which the children need to practise using to become effective learners. These tools can be applied to all aspects of learning both in and out of school - including learning about relationships.
What's in the Learning Toolkit?
Each learning value has an object or 'tool' and 3 'measures'. We encourage the children to think about the tools they are good at using and tools they need to practise. We will share our assessment of their progress in school with you and we look forward to finding out how the children use the 'tools' out of school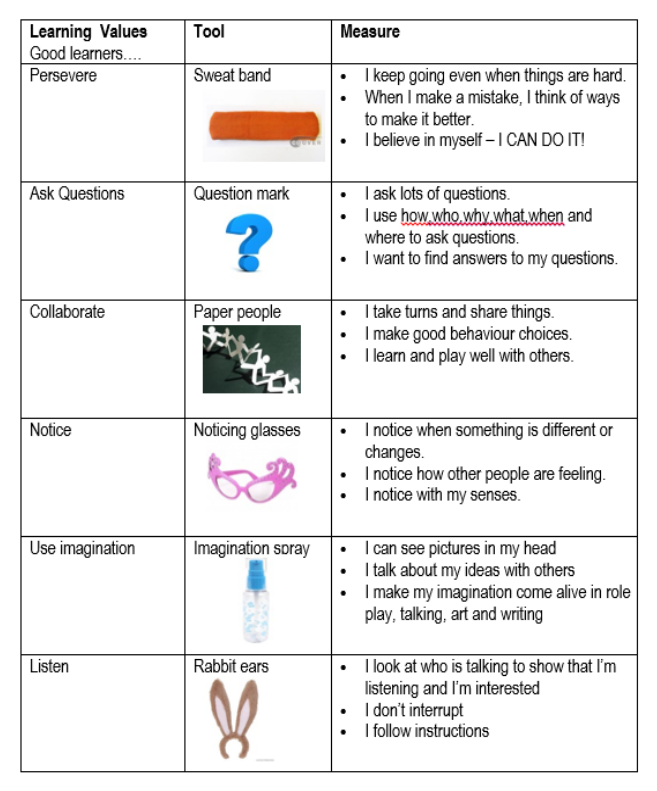 .